Inauguration/Thanksgiving of New Church Building: Kibudoc Church of Christ
"LET THE REDEEM OF THE LORD SAY SO!"

Praising God for His mercy and faithfulness for His people here at Kibudoc Church Of Christ! We thank IDES and all our HFCF donors who helped provide Kibudoc Church with a new chapel and place of worship. Thank you to our Mindanao coordinators (Bros. Herson Basmillo Amolo, Jonathan Obelidon and Rodolfo Atienza) who spearheaded this rebuilding efforts. All glory to God!!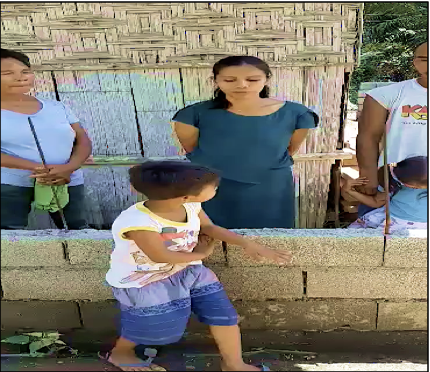 "Kibudoc COC is really blessed. They were not earthquake victims, but they received the blessings just at the right time when parts of their chapel were falling.
There was quite a crowd. Most were surprised to see the new house of worship.  The Kibudoc COC is so thankful. They can now worship with pride.
"Sabi nila, kinukutya sila dahil sa ang kapilya ay parang bahay ng kambing. Ngayon, may dignity na.
Thank God!"!